How Does the Spy Earpiece Set Work?
Spy devices are designed especially for establishing two-way secret communication between you and your assistant during exams, tests, public speeches, etc. Thanks to the spy earpiece set you can hear your friend giving you replies to exam questions, and he can perfectly hear your voice and even whisper. The connection between your cell phone and a GSM earpiece is wireless and thus is absolutely invisible to others!
Spy products are ready-to-use sets that include: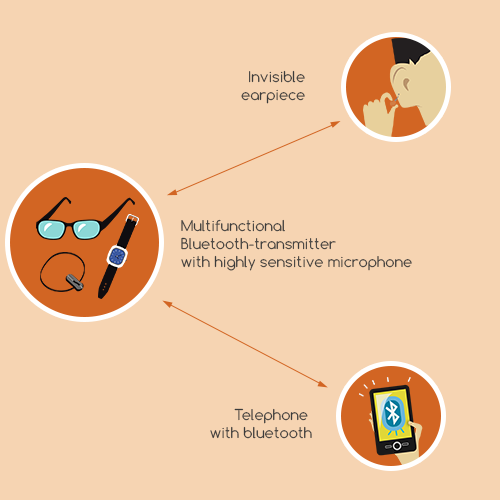 Micro earpiece. This is a wireless super small tool inserted into the ear. It features an audio filter giving crystal clear audibility. Due to beige color the earpiece is absolutely invisible inside the ear. The earpiece can work from 6 to 8 hours depending on the earpiece type - spy, nano or digital. Learn more about earpiece models and compare them.
GSM/Bluetooth/MP3 transmitter. Standard spy transmitter gets connected to your cell phone via Bluetooth. The microphone embedded into the transmitter permits your assistant hear everything you say, even whisper. The answer can be clearly heard by you but nobody else. We offer different types of transmitters that look like real watch, glasses, MP3 player or a cable loop. Besides, we have unique offer for the situations when a cell phone is not allowed - GSM transmitter that replaces a cell phone or an MP3 transmitter. Watch them all and compare at Products page.
Operating Instructions
To make use of a spy set follow 5 simple steps:
Set up Bluetooth connection between the transmitter and cell phone. It is made the same way as you establish Bluetooth connection between cell phones. For that turn on Bluetooth on your cell phone and on the transmitter and let the two devices get connected.
Put on the transmitter. If you use a strandard Bluetooth set, Bluetooth+MP3 Set or GSM Box, we recommend to put it around your neck and hide under your clothes. If you use Spy Glasses or Watch Set or Pen Set, simply use it as real watch, glasses or pen.
Insert the wireless earpiece into you ear. For that you need to put in the battery inside the earpiece first. Now you can insert the earpiece into the ear - far enough to make it invisible to others. The earpiece has no wires connected to the cell phone of the transmitter, so the connection cannot be seen by others.
Call to your partner. Finally, before you enter the room make a call to your partner and put the phone into your pocket or bag. You won't need it anymore.
Watch video manuals and read detailed instructions to your spy set: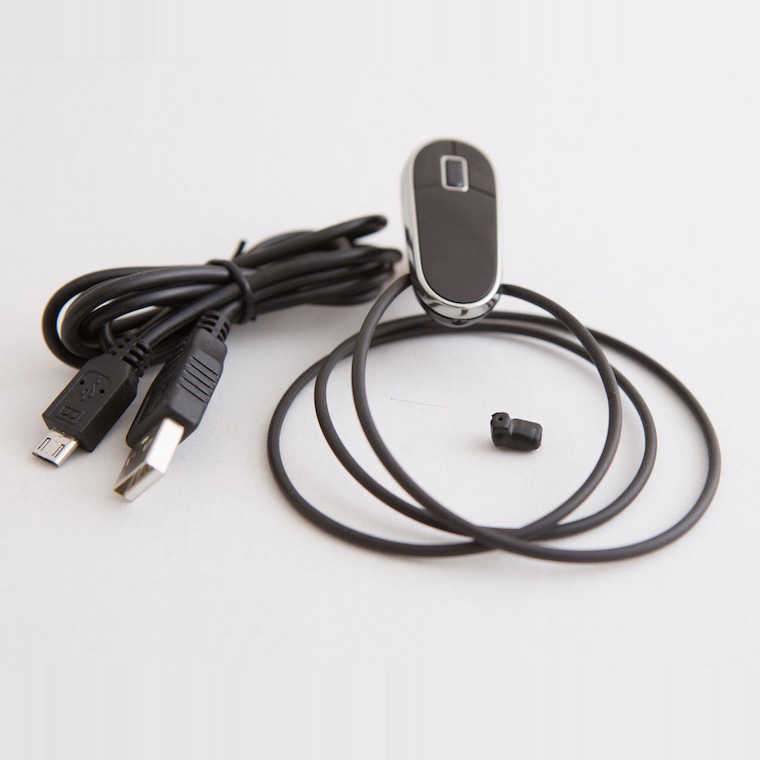 Bluetooth loop.
Best-selling transmitter type for exams. It is simply put onto your neck.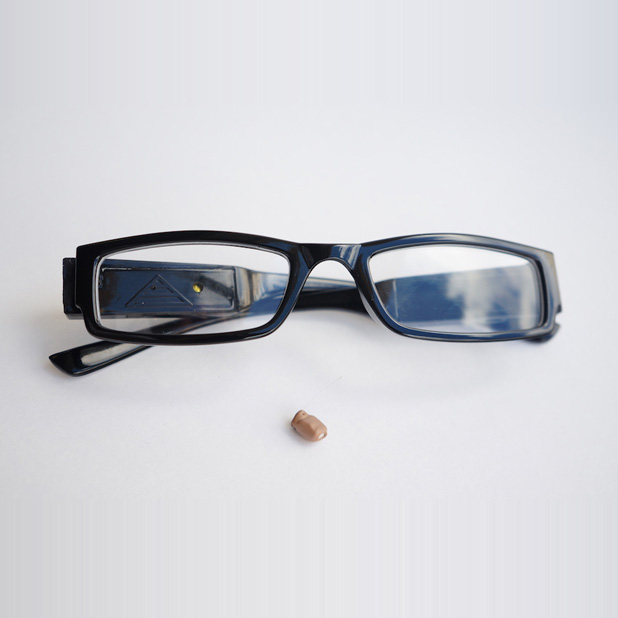 Spy Glasses.
Don't need to be hidden because they look like usual glasses, so nobody will notice that you are getting help.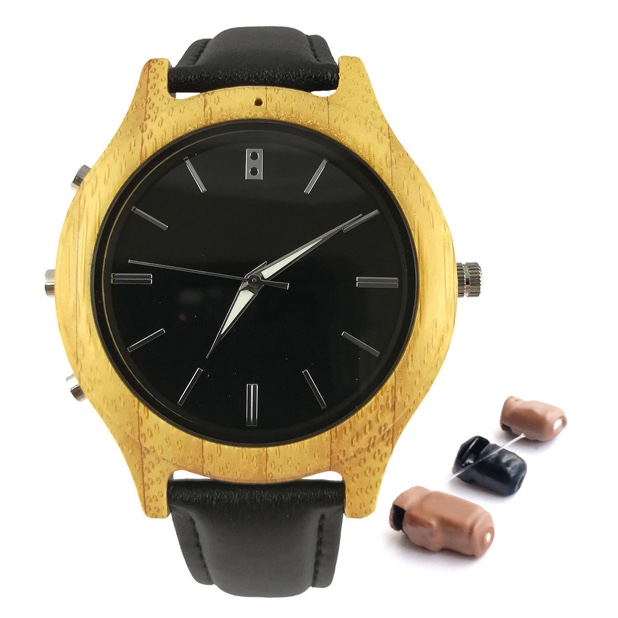 Spy Watch.
It looks and functions like a real watch. The best solution for guys.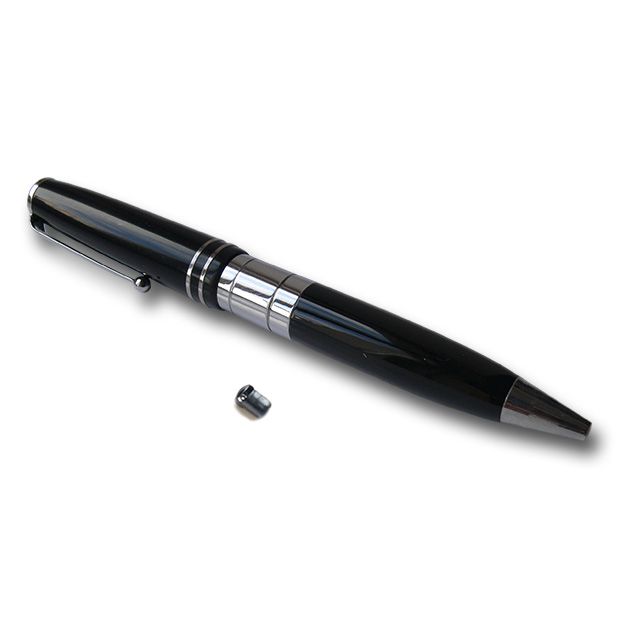 Spy Bluetooth Pen.
Looks like a standard pen. Use this pen for writing and for secret communication at the same time.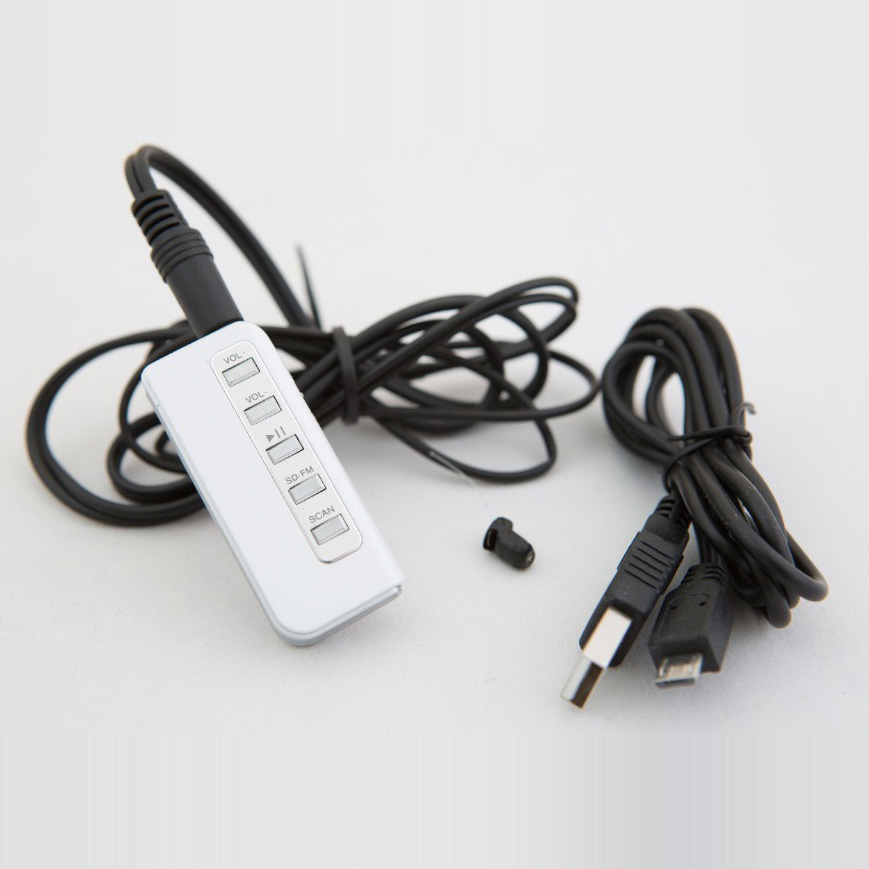 Bluetooth+MP3.
All-in-One solution for secret cell phone communication and covert music/audio files listening.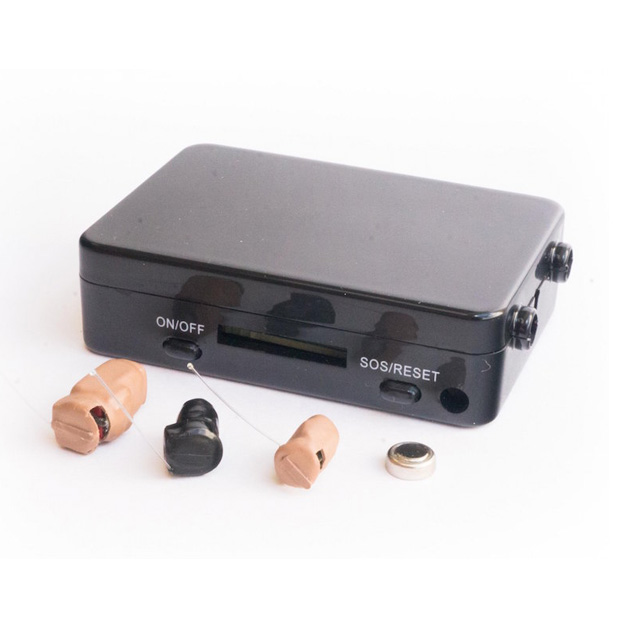 GSM Box.
Unique device that is used without a cell phone. Only a SIM-card is needed. Perfect for situations when you cannot use your cell phone.
Pass exams at first try with invisible spy earpiece set! Go to Products page now.